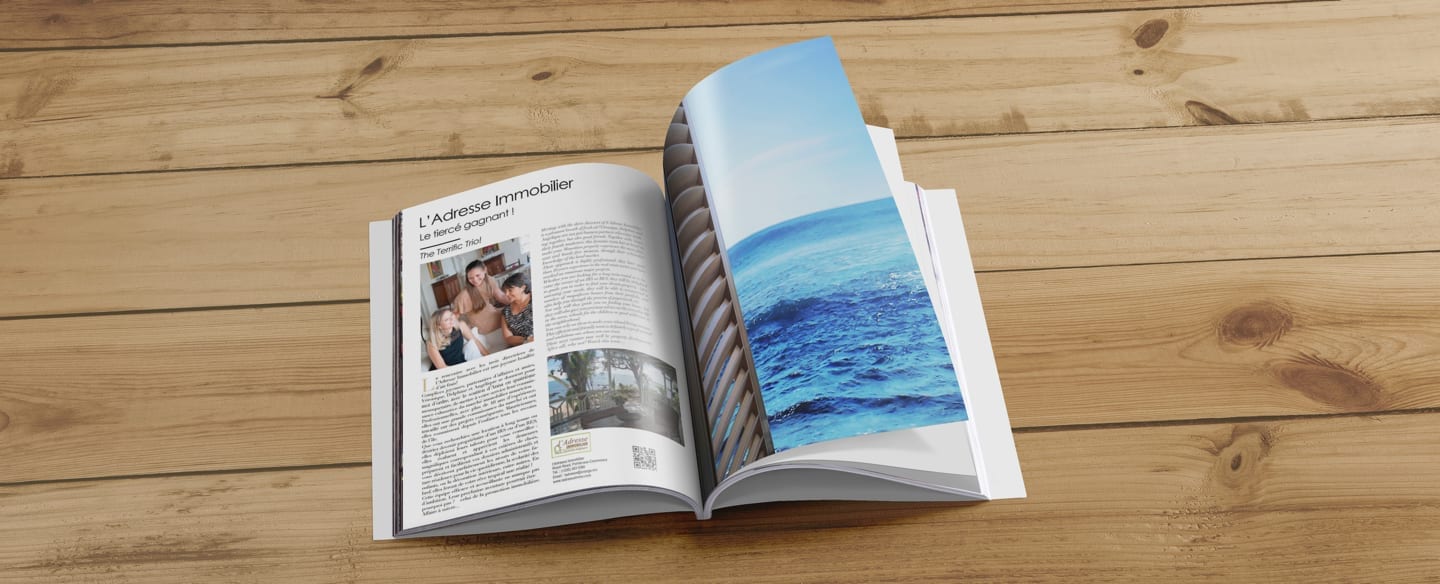 12 Years of L'Adresse Immobilier real estate in Mauritius

12 Years of L'ADRESSE IMMOBILIER in Mauritius
Created in May 2011, L'ADRESSE IMMOBILIER proudly celebrates its 12th anniversary this year. At the heart of this remarkable journey are three Mauritian women, all from the real estate sector, who made the decision to join forces as partners.
A 100% Feminine and Dynamic Team at Your Service
From the start of this adventure, our three directors, Véronique, Angélique, and Delphine, surrounded by Anna, their friendly assistant, then welcomed Melanie, a talented salesperson. Together, these specialists in the Mauritian real estate sector have distinguished themselves in a highly competitive environment. These dynamic, dedicated, and proactive professionals truly make the difference. Thanks to them, L'ADRESSE IMMOBILIER positions itself as a small agency that is both warm and professional, emphasizing quality products while offering clients exceptional service based on trust and satisfaction.
"We are a Boutique Agency, prioritizing the quality of our products over quantity. Therefore, we meticulously select the properties we work on to ensure that we offer our clients precisely what they are looking for. Additionally, we work with reputable developers to ensure secure transactions.
We value strong relationships with our clients, devoting time and providing ongoing support. What we love most about this job is seeing the smiles and joy on our clients' faces when they find the property of their dreams. Their satisfaction is important to us, and we sincerely thank them because the success of L'ADRESSE IMMOBILIER is largely attributed to their loyalty and trust throughout these years," says the team.
Comprehensive Island-Wide Support
Their property support service covers the entire island, although their main office is in the northern region. Whatever your needs or your real estate projects, you can count on their expertise and their network to provide you with efficient and personalized assistance throughout Mauritius.
The team will guide you taking into account important factors such as safety, environment, proximity to schools, comfort, and much more. You can also count on their expertise for a realistic appraisal of your property and to receive the best advice, while guaranteeing the utmost confidentiality.
Today, L'ADRESSE IMMOBILIER has become an essential reference in the real estate sector, thanks to its experienced team and personalized approach. By choosing this agency, clients can be assured of benefiting from high-quality support throughout their real estate research.
👉Find us also on these property portals: