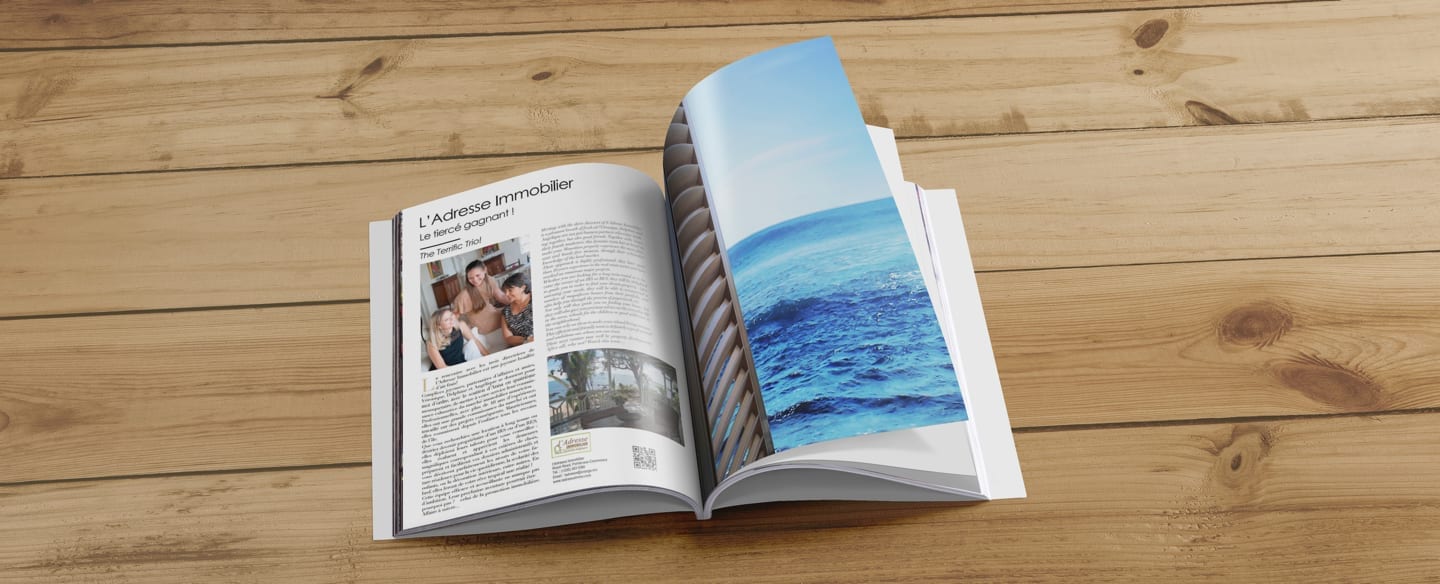 North of Mauritius: live and invest!
LIVING IN THE NORTH OF MAURITIUS
Mauritius has long been a dream destination for tourists from all over the world. The North, in particular, stands out as a seaside resort par excellence, offering idyllic surroundings, white sandy beaches and an exceptional quality of life. But it's not just a paradise for holidaymakers, it is also an ideal place to live and invest in real estate.
Facilities in the North of Mauritius
The north has direct access from the main highway to Port Louis, the international airport and the centre of the island. This road access has enabled a number of business centres and shopping malls to develop in the north, giving more and more companies and businesses the opportunity to locate here. Quality international schools and private medical centres are also within easy reach of the freeway. For land-based sporting activities, you can count on numerous sports clubs, award-winning golf courses and equestrian centres.
Real Estate in the North of Mauritius 🏡💰📈
The region is booming economically, attracting international investors. Numerous high-end real estate projects are under development, and the Mauritian government offers attractive tax incentives and a simplified procedure for the purchase of real estate by foreigners. 👉 Visit the
EDB
website for more information. Whether you're looking for a second home for your vacations or a profitable rental investment,  the north of Mauritius is packed with real estate properties to suit every need. From luxurious villas to modern apartments and gated residences, there's something for everyone. 👉 See our properties for sale
here
The North Coast and its White Beaches 🌅🌊
Péreybère, Mont Choisy, Trou aux Biches, Cap Malheureux, Pointe aux Canonniers, Bain Bœuf, so many idyllic beaches that call for relaxation and contemplation... These north coast villages offer a unique blend of authenticity and entertainment. The fine sandy beaches lined with coconut palms and filaos are simply magnificent. The crystal-clear waters of the lagoon also offer excellent opportunities for scuba diving and sailing, attracting water sports enthusiasts. Swimming and sunsets are also on the agenda.
Grand Bay, the lively centre of the northern tip of the island 🍹🛍️🏨
Once a quiet fishing village, Grand Bay is now a bustling tourist centre. In a relaxed atmosphere, shopping experiences are varied with malls, artisan markets and local boutiques. Known for its nightlife, it's also a great place to enjoy the delights of local cuisine, whether in a restaurant or in a food truck.
The little northern extras that make all the difference
If you like to live in a summer climate all year round, the north coast is for you. 🏝️ Further more, the population you'll come across here is a melting pot of tourists from all over the world, Mauritians of various origins and foreign residents. So, if you want to feel a little bit on an island while being open to the rest of the world, this is the ideal region. 🤝 The presence of numerous hotels means you can occasionally accommodate your visitors nearby, or spend relaxing days or long weekends on their premises. 🏖️
The north of Mauritius is much more than just a seaside resort. It's an exceptional location for real estate investment, offering idyllic surroundings, high quality infrastructure and a thriving economy. Whether you're looking for an exotic retreat or a profitable investment property, the north will meet all your expectations. Don't miss this unique chance to invest in a booming region, where exceptional quality of life in the heart of beautiful fauna and flora create a unique lifestyle.
Follow us on social networks to keep up to date with our latest news: